Classroom Spelling Contest Winners/School finalists.
We had a voluntary school spelling bee contest, and our school champion will move on to the district level!
Our finalists are:
6th Grade: Calvin W. (1st), Hannah R. (2nd), and Kailynn H-B. (3rd)
7th Grade: Jackson C. (1st), Karra B. (2nd), and Meesha P. (3rd)
8th Grade: Leilani R. (1st), Gabriel B. (2nd), and Joe B. (3rd)
Congratulations and Good Luck in the School-Wide Spell-Off!
8th Grade Class Pictures
Class Panoramic and individual for-purchase shots will occur on April 24th in the morning. Your student should have a packet for you, and if not, an online purchase code will be sent to you via e-mail.
Track Meets
The middle school Track Meets are held on April 27th, 4:00pm and May 11th, 4:00pm. Both are held at Willamette High School. Go Cougars!\
Reminder about Social Media
Please remind your student that posts on social media are public, and they can make their way back to school! Consider monitoring your students' social media apps such as Facebook, Instagram, Snapchat, and more.
PTO/8th Grade Parent Meeting
Please join us in the Library at 6:30pm on Thursday, April 20, to conduct PTO business and make some decisions about 8th grade end of year celebrations!
Track is in Session!
Track practice starts this week, Tuesday, April 4, but it's not too late to sign up! Practices are Mondays and Wednesdays from 3:15 to 5:00 p.m. Students will practice at Willamette High School. The registration and liability forms must be filled out before students can participate. Click on English or Spanish to print off the required forms.
Ultimate Frisbee at Shasta
We are excited to announce that we will be starting Bethel Middle School ultimate practices on Mondays and Fridays after school, beginning April 10th at Shasta Middle School. It's coming up soon! And you heard right–we want any Bethel student who would like to play ultimate at Shasta to join us, so feel free to spread the word!
If you haven't yet, you'll want to register your player for the EMSU spring league at http://www.emsultimate.com/store/. The $75 fee includes a jersey, disc, and 8 weeks of Saturday games at Roosevelt Middle School/Century Fields starting on April 15th. Games are 9:30am-noon.
If you'd like to request a scholarship, choose the cash/check option at registration before filling out the scholarship request here: http://www.emsultimate.com/scholarship/.
All students will have the opportunity to play this spring regardless of financial ability.
Selecting the New Science
Bethel's updating its science curriculum for the coming school year, looking for one that will include new learning expectations.
A District committee has carefully reviewed various textbook options for elementary, middle and high school science.
Parents and staff members have the opportunity to examine the committee's final curriculum selections next Monday and Tuesday, April 10 & 11, 3:30-6:00 in room 17 at Shasta Middle School.
Questions? Contact Brian Flick, Bethel's Director of Teaching and Learning, or Amy Tidwell, Bethel's Director of Special Services.
Selección de la nueva ciencia
Bethel está actualizando su plan de estudios de ciencias para el próximo año escolar, buscando uno que incluya nuevas expectativas de aprendizaje.
Un comité del distrito ha revisado cuidadosamente varias opciones de libros de texto para la ciencia de la escuela primaria, media y secundaria.
Los padres y miembros del personal tienen la oportunidad de examinar las selecciones finales del comité el próximo lunes y martes, 10 y 11 de abril, 3: 30-6: 00 en la sala 17 en la Escuela Secundaria Shasta.
¿Preguntas? Contacto Brian Flick, el director del Bethel de enseñar y de aprender, o de Amy Tidwell, director del Bethel de servicios especiales.
Student Safety Alert
The following was shared with students this afternoon at the recommendation of Eugene Police.
Around 12:30 today, Tuesday April 4th, a man in a white SUV allegedly tried to kidnap a young woman who was on foot just a few blocks from our school, near Everyone's Market on Echo Hollow.
The young woman – who is not a student – managed to escape and is safe and unharmed, but police want everyone to be aware of their surroundings and keep an eye out for a white GMC Yukon with tinted windows.
Again, no one was harmed but students are asked to be especially aware of their surroundings.
Good morning! We are thrilled to have your students back at school.
Please consider joining us for our annual Staff vs. 8th Grade Basketball game, which raises money for end-0f-year events for our 8th grade students. Entry is $2, and food concessions are available. A 50/50 raffle will take place, as well.
When: Wednesday, April 5, 6:00pm
Where: Cascade Gym
Who: All students/family!
What: Watch the 8th graders attempt to take down the reigning champion staff team!
Good morning!
Spirit Week is in swing this week:
Monday: Bright Colors/Rainbow
Tuesday: Tie Dye
Wednesday: Crazy Day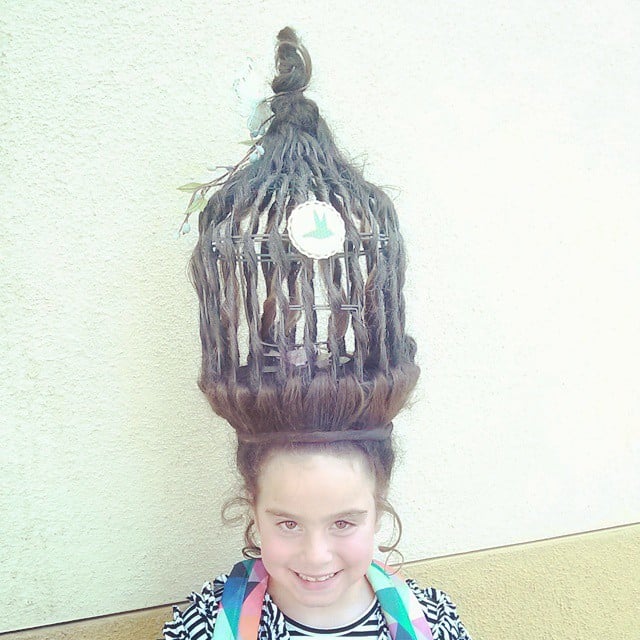 Thursday: Character Day
Friday: Color Day (by grade level)
***********************************************************************************************************************************************************************
8th Grade Families!
Please join the administrators, counselors, and teachers at Willamette for Family Orientation Night.
Tuesday, March 21
Two sessions: 5:30pm OR 7:00pm (please choose one to attend)
Please feel free to contact either Cascade or WHS with any questions!
***********************************************************************************************************************************************************************
Middle School Health Screening
This year vision screenings will be performed by the Lion's Club for grades 6, 7 and 8 in April. Dental hygienists from White Bird dental will also perform a basic dental screening on that day. Please contact the school office if you'd like to volunteer for the day. Also, please contact your school Health Assistant if you do not want your child to participate in health screening.
Revisiones de Salud en las escuelas secundarias
Este año los exámenes de la vista serán realizadas por el Lion Club para los alumnos del 6to,7mo y 8vo grado a partir de Abril. Higienistas dentales de White Bird Dental también llevará a cabo un examen dental básico en ese día. Por favor, póngase en contacto con la oficina de la escuela si le gustaría ser un padre voluntario para ese día. También, por favor ponerse en contacto con la Asistente de Salud Escolar si usted no desea que su hijo participe en los exámenes de salud.